Young People and the Future of Emerging Markets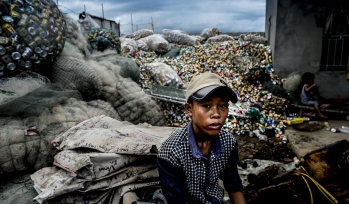 More than one billion young people now live in the emerging market countries of Asia, Africa, Europe and Latin America.  
A new report, Young People and the Future of Emerging Markets, to be launched tomorrow 24 May in the House of Lords, London, urges their governments to address the specific needs of these young people in order to sustain economic growth, social cohesion and political stability.
The report, produced by the Emerging Markets Symposium at Green Templeton College, University of Oxford, identifies key challenges:
High levels of unemployment among highly skilled and educated as well as unskilled young people represent not just a 'lost generation' but a squandered opportunity to capitalise on the economic dividend of a 'youth bulge'
Suicide in some emerging market countries now runs second to transport accidents (for males) and maternity (females) as a leading cause of death
Girls aged between 15 and 19 are twice as likely – and girls under 15 five times more likely- to die of complications during pregnancy or childbirth as women aged 20 or over
Rates of adolescent obesity are growing alarmingly in emerging markets.
The report draws attention to findings from recent neurological studies suggesting that the brain is not fully developed until the third decade of life. This biological transition may help explain some of these vulnerabilities, underlining the need for knowledgeable and empathetic guidance from authorities, teachers and health professionals.  The resolution of inter-generational tensions may depend on changing generational perceptions and improving inter-generational communications.
The report is based on a symposium with international experts help in January 2016, involving Young Lives director Jo Boyden. Jo Boyden said
"this new report very much concurs with Young Lives evidence that the early gains made for children under the Millennium Development Goals may be lost if policy attention is not brought to bear on this later life-stage. Young people face different risk factors, and some of these investments in early childhood may subsequently be undone".  
The recommendations of the report, which are aimed at multilateral institutions, business, civil society and academia as well as governments, include:
A re-design of systems for physical and mental health-care to make them more sensitive to the needs of young people and better integrated with social care
A radical overhaul of education strategies to tackle weaknesses in leadership, teacher quality, curricula and technology, and in particular to increase the extent and quality of primary education as the bedrock of subsequent education and training
A realignment of education and training with emerging labour markets and the promotion of young entrepreneurship through measures to improve financial literacy, access to credit and other services and to alleviate legislative and bureaucratic constraints.
For more information see Young Lives Director Jo Boyden's presentation to the Young People and the Future of Emerging Markets Symposium